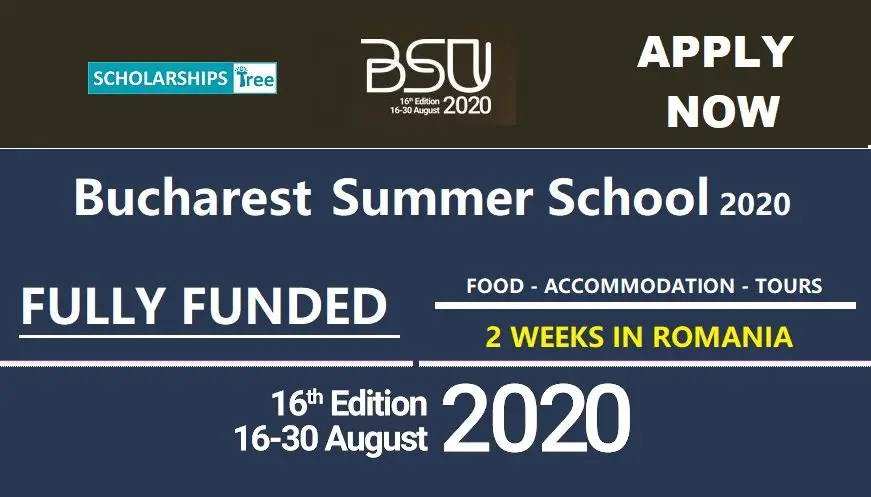 Do you want to go to Romania and experience their traditional cultural values? Applications have opened for the summer school in Bucharest. Selected students will spend two weeks in Romania. Hurry up before its too late. All major expenses will be covered by this scholarship. - Have you applied at Wuhan University CSC Scholarship 2020 - No Application Fees - No IELTS.
Bucharest Summer School 2020 in Romania - Fully Funded - Study in China
The Bucharest University of Economic Studies (ASE), Bucharest University of Economic Studies Students' Union (USASE) through the Students' Senate, the Association of Faculties of Economics from Romania (AFER), with the academic mentoring of the Faculty of Finance and Banking gladly invites you to take part in one of the summer's most interesting educational experiences: Bucharest Summer University.
Schwarzman Scholarships 2020 - Fully Funded
The summer exchange program in Bucharest awards you a lot of activities that will test your capabilities and intensities, along with all the fun and entertainment that you can get, all in a stunning two-week adventure. Do not miss the chance to apply for an experience this year! It is an excellent chance to explore a new country, a lot of new personalities from all over the world and learn a lot of useful knowledge.
---
Bucharest Summer School 2020 in Romania Details:
Funds Coverage: Fully Funded
Scholarships Country: Bucharest
Duration: Two Weeks
Dates: 16th to 30th August 2020
Guangxi University CSC Scholarship 2020
---
Topics:
This year's topic is "Fintech – challenges for financial services".
---
Did you apply for other Scholarships?
Don't forget to Join Us on Social Media Networks
Financial Aid Coverage:
Following expenses will be covered by Bucharest Summer School 2020
Accommodation

3 Meals Per Day

Domestic Transport

Weekend Trip

Courses and Cultural Activities
You can also apply through the Partial Payment Application and Total Payment Application. Price and requirements are different for both the application process. Visit the official website for more information.
---
Required Documents for Applying:
Technical requirements:
1200 words

Text format: Times New Roman, Size 12, Spacing 1,5

Save and upload it as a WORD document
Essay guidelines:
Choose and describe an appropriate subject according to the essay main topic

Give examples and facts

Explain different issues regarding the topic and present solutions

Present your own point of view on the main topic
Essay structure:
Short intro with your motivation and the subject discussed

Presentation of the issue regarding FinTech vs traditional financial services

Your opinion about the issue

Conclusion
---
Deadline:
The last date to apply for Bucharest Summer School 2020 in Romania is 07 June, 2020
---
How To Apply for Bucharest Summer School 2020 in Romania 2020:
Write your own Curriculum Vitae(CV), complete the Application Form and, depending upon the application method you choose, the essay or the motivation letter.
---
ScholarshipsTree Network
wishes you good luck for your future success!
---
,Fully Funded SUMMER School 2019-2020-2021-2022-2023-2024, Fully Funded Summer Student exchange program School 2019-2020-2021-2022-2023-2024, Fully Funded masters Scholarships School 2019-2020-2021-2022-2023-2024, government of CHINA scholarship 2019-2020-2021-2022-2023-2024, Opportunities Corners, Scholarships Corners, scholarships for college - Austrian government scholarships 2020-2021, Bachelors Scholarships 2020 Italy Government Scholarship - Fully Funded 2020 2019-2020-2021-2022-2023-2024, Turkish Student Summer Exchange Program Turkey 2019-2020-2021-2022-2023-2024-2025-2026