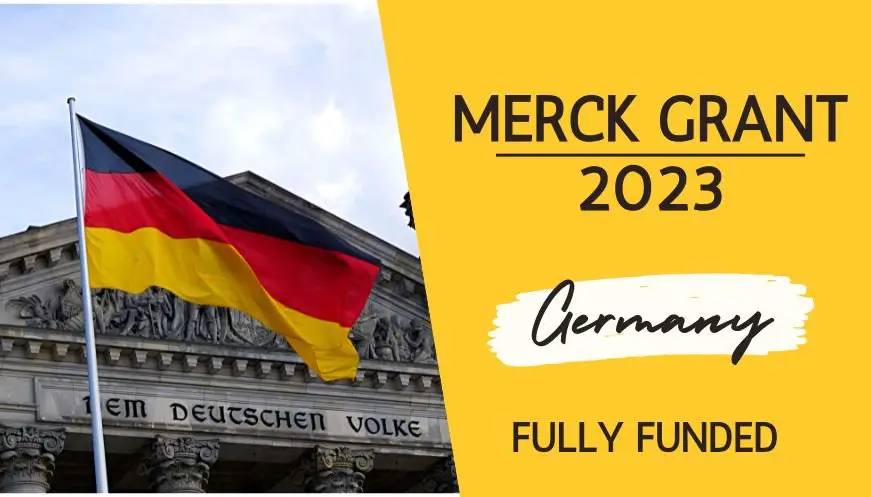 The Merck Research Grant in Germany stands as a testament to the commitment of Merck Group towards fostering innovation and scientific advancement. Merck Group, a renowned global science and technology company, has established this grant program as a cornerstone of its open innovation initiative. Through this initiative, Merck aims to encourage collaboration and support groundbreaking research in various scientific fields. With a strong legacy of over three centuries, Merck's dedication to pushing the boundaries of knowledge is exemplified by the Research Grant, which provides researchers in Germany with a unique platform to pursue their ambitious ideas and contribute to the progress of science and society.
At its core, the Merck Research Grant is designed to empower researchers and scientists in Germany to delve into cutting-edge projects that have the potential to shape the future of science and innovation. The grant is open to researchers across diverse disciplines such as life sciences, material sciences, and digitalization. It offers a valuable opportunity for researchers to secure financial support and gain access to Merck's vast network of experts, resources, and state-of-the-art facilities. By nurturing collaboration between the company and the academic community, the grant program aims to bridge the gap between theoretical exploration and practical application, driving scientific discoveries that address real-world challenges.

One of the distinctive features of the Merck Research Grant is its focus on open innovation. This signifies Merck's belief in the power of collective intelligence and collaborative efforts in propelling scientific progress. By inviting researchers in Germany to submit their project proposals, Merck provides a platform for fresh perspectives and novel ideas to come to the forefront. The grant not only encourages researchers to think beyond boundaries but also facilitates the exchange of knowledge and expertise between academia and industry, resulting in a symbiotic relationship that accelerates the pace of innovation.
Applying for the Merck Research Grant in Germany is a rigorous yet rewarding process. Researchers with innovative project proposals can submit their applications within the specified timeframe, and a panel of esteemed experts from both Merck and the scientific community evaluates these proposals based on their scientific merit, feasibility, and potential impact. The selected projects receive financial support, enabling researchers to turn their vision into reality. Beyond funding, the grant offers a platform for recipients to showcase their work on an international stage, fostering visibility and recognition within the scientific community. Overall, the Merck Research Grant stands as a beacon of Merck Group's dedication to advancing knowledge, fostering collaboration, and catalyzing breakthroughs in the realm of research and innovation.

Don't forget to Join Us on Social Media Networks
Short Detail of Merck Research Grant in Germany:
Financial Aid: Fully Funded
Country: Germany

Eligibility: Worldwide
Host: Merck Group
Research Proposal Topics:
You can research the following topic under this grant
Green hydrogen production for example innovative electrolysis technologies,

System and industrial integration of hydrogen technologies for example storage, distribution, and application areas

Fuel cell development.
Benefits of the Merck Research Germany Grant:
Every researcher will get up to €200,000 per year to cover every expected cost

With this big amount, students can focus more on research without any financial burden

Students can write their experiences in their professional profiles. It will make their CV more strong

Students will get access to all the research laboratories, facilities of Merck

Students will get mentorship and lectures from experts at Merck
Eligibility Criteria:
Candidates belonging to any nationality from across the world are eligible to apply

Candidates must have master's degree awarded from a recognized university to apply

Candidates should also have an English language certificate

Candidates should also submit an initial application

Candidates should be able to travel to Germany

Candidates must attend the complete duration of this research grant
Deadline:
The last date to apply for Merck Research Grant in Germany is 31 August 2023.
How to Apply for Merck Research Grant?
Candidates should create an account on their official online web portal. Complete your application with the research proposal. First of all, candidates should apply initial application. You can also submit your applications for different research categories. After the initial application, Candidates will apply for full application and participation in Deep Dive Workshop is necessary. You can see more information at their official website.
---
ScholarshipsTree Network
wishes you good luck for your future success!
---
, Research Grant Germany, Merck Group innovation, Scientific collaboration funding, Breakthrough research support, Academia industry collaboration, Innovation bridging academia industry, scholarships in germany,