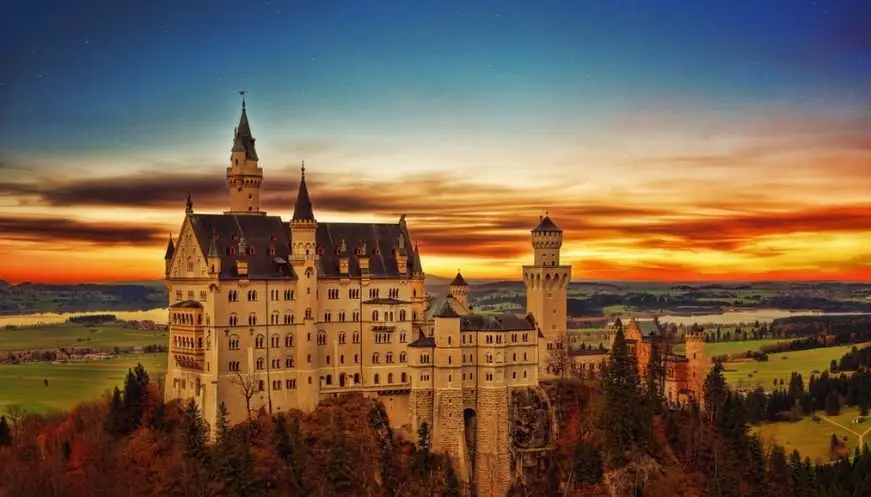 Want to study in Germany and looking for undergraduate scholarships, masters scholarships or PhD scholarships in Germany? Don't you know that there are hundreds of Germany scholarships for higher education in Germany? Then do not waste time and apply for Friedrich Ebert Stiftung Scholarships in Germany 2022 which is offering opportunities like Free education in Germany for international students.
About Friedrich Ebert Stiftung Germany Scholarships 2022:
Everyone wants to get an education in Germany for their higher studies but many people do not get enough resources to cover the tuition fees in Germany. Students from different parts of the world are interested in their undergraduate studies in Germany, master's studies as well as PhD studies in Germany or Germany different financial aid programs to overcome their financial burden. A lot of students do not know about different international study opportunities that are waiting for them in Germany.
Every year, a large number of students are selected under different Germany Government scholarship Programs to pursue undergraduate, masters and PhD degree level studies in top rated German universities. So, there are a lot of opportunities in Germany, you only have to find them.
Even in this modern age, many institutions give study opportunities with some discrimination. But not every institution does this, Fortunately Germany is one of the countries that provide educational benefits with equal opportunities for men and women. Every student has different financial conditions, some have good and some have worse. It is impossible for most students to continue their higher education. Here comes the Friedrich Ebert Foundation which is working with the collaboration of DAAD.
Studying in Germany was not too easy due to the high fees of private universities of Germany, so some organizations have taken steps to provide financial support to international students to get an education in Germany in top-rated universities with german students to achieve higher education in Germany. FES is offering scholarships to Germany for students living in any part of the world. If you wish to study in Germany for free with any of the Germany study Scholarships that are FES foundation is giving then you should definitely apply for this.
FES is giving financial benefits to selected talented students for scholarships in German universities(Some high schools in Germany may be eligible) in their desirous field of study. Approx. 40 students will be selected through this Germany study scholarship program for international students. You can also become one of the 40.
---
Don't forget to Join Us on Social Media Networks
People Also Ask
How can I get Free Study in Germany Through Friedrich Ebert Stiftung Foundation?
If you want to study in Germany for free then FES is one of them that is best opportunities for you, You just need to apply at FES online application platform, fill up all the necessary information and apply. If you get selected, you will avail many benefits of scholarships during the study period in Germany.
How much GPA is required to apply for FES Germany Scholarships 2022?
If you have a good GPA it means that your selection chances for FES Scholarships 2022 will be high. You should have a minimum of 3.0 CGPA because most institutions consider a 2.5 CGPA a low grade.
How much tuition fee is required for higher education in Germany?
All public universities do not require tuition fees for higher education in Germany, Although students will have to pay necessary educational expenses.
What Benefits will be given under FES Scholarships Germany?
Under Germany FES Scholarships, You will get a monthly stipend according to your degree level, health insurance for your study duration, and a family allowance depending upon how much time your family lives with you while you study in Germany.
Available Study Fields for FES Scholarships Germany?
Many students think that there are only limited subjects for FES Germany scholarships, but that is merely not true. Because there are multiple degree programs in English as well as in the German language in any subject under this opportunity.
Social Sciences

Technology

Natural Sciences

Economics

Life Sciences

Engineering

Sports

Computer and related

Arts

Business

Humanities
Basic requirements to apply for FES scholarships in Germany for international students?
If you want to apply for scholarships to study in Germany that are lying under Friedrich Ebert Stiftung Foundation then you should consider the following basic values that are required:
Good socio-political commitment

Good grades in school and university

Thoughts about politics

Critical ability

Thirst for knowledge

Tolerance

Team orientation
Eligibility Criteria for FES Scholarships to Germany:
If you want to Apply for FES scholarships for international students in Germany, then you should consider the following points:
Applicants must have enrollment certificates from any Germany recognized university to study in Germany

Applicants should also have good german language skills

Two references letter would be also required to apply for Friedrich Ebert Stiftung Germany Scholarship

If you want to apply for PhD in Germany with scholarship then firstly you should also obtain an enrollment certificate.
Required Documents to apply for FES scholarships to Germany:
Your Identity Proof

A motivational letter or Personal statement

All educational documents

Recommendation letters

Study Plan or Research Plan (only for master's students)

Language proof
Complete Detail of Application Process of Germany FES Scholarship?
If you want to read the complete detailed application procedure given by Germany FES scholarships for international students 2022, you can download its PDF file from HERE
What are the benefits of FES scholarships to study in Germany?
As everyone knows that in Germany, you don't have to pay tuition fees for most of the public universities and high schools. It means that you can study in Germany for free but you will need some additional administration charges. So what remains in completing higher education? All you have to need is some expenses and those expenses will be covered by FES Foundation Scholarship. The complete detail of expected benefits is given below:
Monthly Stipend for bachelors students: EUR 750

Monthly Stipend for master's students: EUR 850

Health Insurance

Family Allowance: EUR 276
Deadline:
Applications for FES German Scholarships can be submitted at any time. However, more detail about the deadline can be seen HERE. The deadline for winter semester 2022 is 31 October 2022
How to apply for FES German Scholarships?
You can study in Germany in English or in the German language by applying for FES Scholarships in Germany. Step by Step application process is given below.
Step 1:
First of all, You have to apply to any desirous German university. There are a lot of german universities in which you can take admission for Bachelors, Master's and PhD studies. Remember you have to secure admission to any german university to apply for FES Scholarships in Germany. after admission confirmation in undergraduate or master's degree. Go to the next step.
Step 2:
You have to apply online at the FES Germany study scholarships application portal HERE. Read the form carefully and fill in all of your detail correctly before submitting the online application.
Step 3:
After confirming your eligibility, the organization will contact you for further documents that need to be uploaded. After uploading all required documents. Wait for the final results.
---
ScholarshipsTree Network
wishes you good luck for your future success!
---
,education in germany, scholarships to germany, scholarships in germany, education at germany, germany scholarships for international students, germany scholarships for masters, scholarships for phd in germany, german undergraduate scholarships